What Makes The Foundation Defender System Better?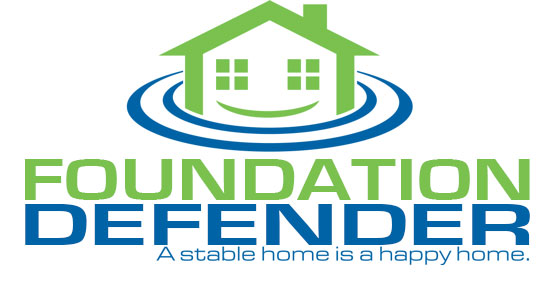 The FOUNDATION DEFENDER System is installed where it is needed to address the needs of the foundation.
Sprinkler companies typically bury their drip systems only 4-6" deep, which allows much of the water to be lost to vegetation and evaporation. The FOUNDATION DEFENDER System is installed much deeper – below the root zone and where the foundation grade beam is located.
The FOUNDATION DEFENDER System delivers water at a rate the soil can absorb. Sprinkler companies use readily available drip tubes which are designed to deliver water to flowers and shrubs – not to the soil itself.These systems put water out too fast for our clay soils to absorb. This is not only inefficient, but can cause foundation problems as well.
The FOUNDATION DEFENDER System doesn't rely on a timer. Instead, we use a web-connected controller which communicates with local hi-tech weather stations. By monitoring temperatures, humidity, rainfall, wind, and solar radiation, this system always knows exactly how much water is needed and when to deliver it. The smart, self-regulating controller activates the FOUNDATION DEFENDER System only when water is needed, taking the guess work out of how often and how long to set a timer.
The FOUNDATION DEFENDER System includes observation ports so that both our maintenance technicians and the home owner can visually inspect to verify uniform water distribution and proper operation. Few sprinkler companies do this.
The FOUNDATION DEFENDER System includes a dedicated water meter so that system water usage can be monitored and tracked. Most homeowners will be amazed at how little water is required to stabilize the foundation – WITH a proper system!
The FOUNDATION DEFENDER System is installed under most driveways, patios, and other obstructions (some limitations apply) to evenly water the entire foundation. Most sprinkler companies do not go this extra mile.
Under the annual FOUNDATION DEFENDER System service contract (optional), Williamson Foundation Services will perform annual inspections and maintenance on the FOUNDATION DEFENDER System, which includes:o Flushing the system Changing the filtero Checking valve operation
o Changing sensor unit battery
o Logging annual water usage
o Visually inspecting the FOUNDATION DEFENDER System to ensure proper water distribution
o Repairs of any defect at no charge – except those created by home owner or other contractor
Under the annual FOUNDATION DEFENDER System service contract (optional), Williamson Foundation Services will also conduct an annual inspection of the home's foundation and compare those results to prior readings.
If perimeter settlement greater than 0.8" occurs while under the service contract, the home owner will receive full FOUNDATION DEFENDER System installation price credit toward needed foundation repair. No sprinkler company guarantees their system against foundation settlement!
[/vc_column_text]
Our exclusive high tech solution for foundation stability.
FOUNDATION DEFENDER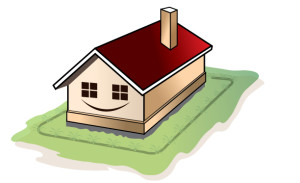 – A technologically advanced foundation watering system that is more than just another set of sprinklers in your yard. A smart is home is a happy home. A smart home is a safe home. A smart home is a secure home. With all of the advancements taking place inside our homes, it isn't at all surprising that technology is now spreading to the outside of our homes as well. From lighting your house at night to watering your yard at precisely the right times, technology can enhance the comfort of your home, extend the life of your yard, and even keep you safer in the process.
However, all of these advancements do very little to protect the most fundamental part of your home: its foundation. But with Williamson Foundation Repair's new FOUNDATION DEFENDER, that is no longer the case. Williamson Foundation Repair has worked with one of the largest sub-surface irrigation companies in the world to develop a revolutionary solution to the most common problems homeowners run into with their foundations: shifting, movement, and instability. We are now licensed and certified irrigation specialists, armed with the blended knowledge of both irrigation and foundation education to provide solutions for your foundation needs. While preventing foundation problems is not easy, it is an area in which we are highly skilled and have 30 years of experience.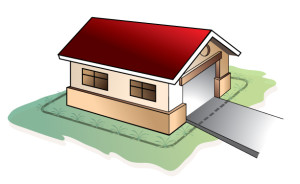 Our brand new FOUNDATION DEFENDER is a technologically advanced foundation watering system that is more than just another set of sprinklers in your yard. You see, lawn and sprinkler companies may know about plants, but we know about soils and foundations. This system waters your house and its foundation where it needs it most: deep below the lawn, which is the proper installation depth and the absolute best location to minimize movement. The monitor for the system is another place where advanced technology really takes leaps and bounds. It self-regulates the proper water rates for your homes foundation based on the readings of the atmosphere and the data it collects from local weather satellites. In fact, the FOUNDATION DEFENDER is so efficient and intelligent that it is exempt from all stages of watering restrictions.
We are so confident that our FOUNDATION DEFENDER will prevent perimeter settlement that we guarantee it! Any perimeter settlement beyond normally expected seasonal fluctuations while you are current under our Foundation Defender Guarantee Plan will be covered! You will receive full credit of the Foundation Defender purchase price toward foundation repair services[1].
Give us a call! In most cases, we can provide you an estimate within 48 hours, and will happily walk you through the process and answer any questions you may have. We are always available at 496.698.8332 or you can contact us through our website.
Remember: A stable home is a happy home with Williamson Foundation Services.
________________________________________
[1] Some limitations apply. The Foundation Defender Guarantee Plan may be purchased annually.
So, as you can see, the FOUNDATION DEFENDER System is much more than just a drip line around your house. This revolutionary, high-tech system delivers a worry-free and guaranteed system which is simply not found elsewhere.